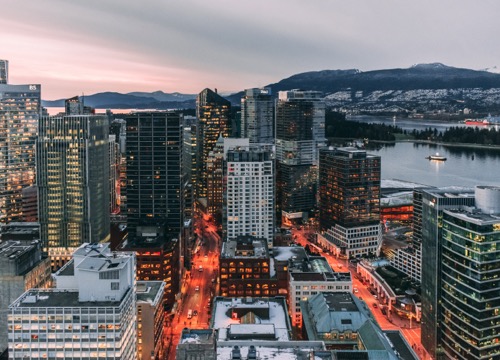 Discover the vibrant spirit of Vancouver, Canada—an eclectic city that seamlessly blends natural beauty with cosmopolitan flair, offering a rich array of activities for both business and leisure travelers.
Local Interests:
- Take a scenic walk around Stanley Park, one of North America's largest urban parks, featuring the famous Seawall.
- Discover Granville Island's unique shops, eateries, and live performances.
- Explore the city's diverse culinary scene, which ranges from gourmet seafood to authentic international cuisines.
Nearby Private Airports:
- Vancouver International Airport (YVR)
- Abbotsford International Airport (YXX)
Our esteemed members can easily access Vancouver through nearby private airports like Vancouver International Airport (YVR) and Boundary Bay Airport (CZBB), both located within convenient proximity to the city. In line with our 13-year legacy of never leaving a client behind, your travel experience is assured to be of the highest caliber.
Need immediate assistance? Contact our dedicated team or call us at (888) 990-5357 for Private Jet Services. Additionally, our convenient easy-to-use BAJIT App is at your fingertips to book a private jet flight.
Whether you opt for private aviation for its unmatched convenience or its discreet exclusivity, our expansive network provides global access to over 7,000 aircraft through our network of over 700 safety-rated operators. Choose ONEflight International for your outstanding journeys to and from Vancouver, Canada.