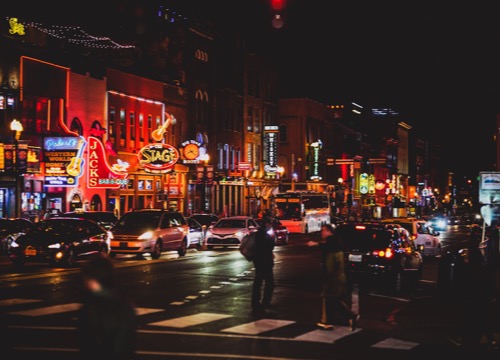 Discover Nashville, Tennessee, the vibrant heart of country music where you'll also find a rich blend of culture, history, and southern hospitality. Whether you're attending a live performance at the Grand Ole Opry, exploring historic sites, or enjoying authentic southern cuisine, Nashville offers a unique experience.
Local Interests:
- Experience the Grand Ole Opry, a country music institution.
- Explore the Country Music Hall of Fame and Museum.
- Dine at renowned restaurants offering authentic Southern flavors.
Nearby Private Airports:
- Nashville International Airport (BNA)
- John C. Tune Airport (JWN)
- Smyrna Airport (MQY)
Our members have straightforward access to Nashville via several private airports in the vicinity, all backed by our 13-year legacy of unparalleled reliability.
Need immediate assistance? Contact our dedicated team or call us at (888) 990-5357 for Private Jet Services. Additionally, our convenient easy-to-use BAJIT App is at your fingertips to book a private jet flight.
Whether you opt for private aviation for its unmatched convenience or its discreet exclusivity, our expansive network provides global access to over 7,000 aircraft through our network of over 700 safety-rated operators. Choose ONEflight International for your outstanding journeys to and from Nashville, Tennessee.