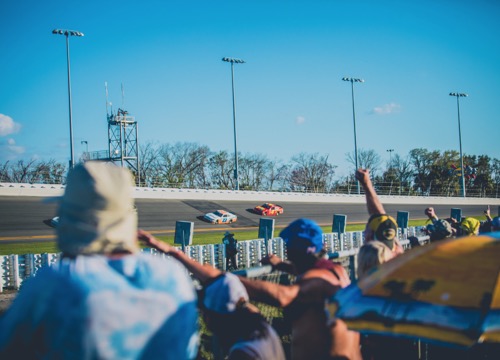 In the coastal city of Daytona, Florida, luxury and leisure unite, offering an unmatched experience for discerning travelers. Famous for its beautiful beaches and, of course, the Daytona International Speedway, this city provides an idyllic setting for those who enjoy both the high-octane and the high-end. Imagine a day that starts with a sunrise walk on the world-famous Daytona Beach, continues with a private tour of the Speedway, and concludes with a gourmet seafood dinner overlooking the Atlantic Ocean.
For our private jet clients, Daytona is conveniently accessible through several private airports, such as Daytona Beach International Airport (DAB) and New Smyrna Beach Municipal Airport (EVB). At ONEflight International, we make it our priority to offer you unparalleled convenience and a wide range of aircraft options.
Wondering which aircraft suits your needs? Our carefully curated fleet offers versatile choices, from agile light jets like the Phenom 300 to the more expansive and luxurious Gulfstream IV-SP. And, as is consistent with our 13-year legacy of never leaving a client behind, you can trust that your journey will be marked by reliability and top-tier service.
Need immediate assistance? Contact our dedicated team or call us at (888) 990-5357 for Private Jet Services. Additionally, our convenient easy-to-use BAJIT App is at your fingertips to book a private jet flight.
Whether you opt for private aviation for its unmatched convenience or its discreet exclusivity, our expansive network provides global access to over 7,000 aircraft through our network of over 700 safety-rated operators. Choose ONEflight International for your outstanding journeys to and from Daytona, Florida.